Making Self-Service IVR More Personable
By Kyle Henderson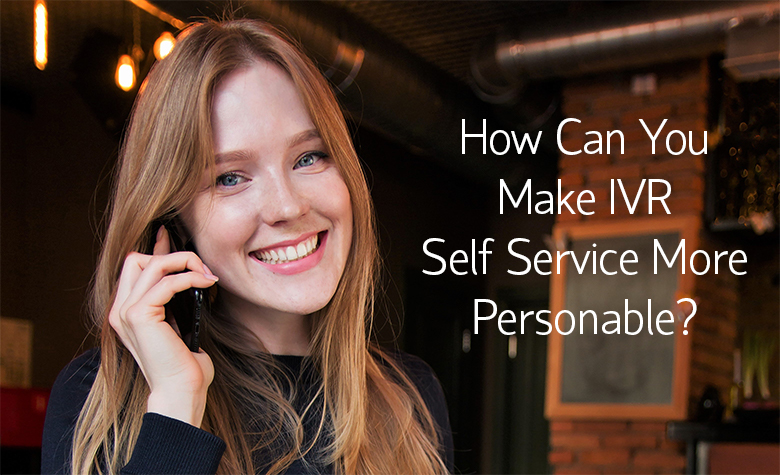 Last month as I was sitting in the hair salon getting my feathered pompadour trimmed, my stylist asked where I work and what the company does. I explained—without any jarring head movements—that INI develops and integrates applications for the automated telephone systems you interact with when you call large organizations like banks or insurance companies. She scrunched her nose and simply said, "Oh, I hate those." I laughed and responded that our main goal is to eliminate that very response.
It wasn't the first time I'd witnessed a reaction like hers. It's no big secret that Interactive Voice Response (IVR) systems don't have a reputation for being particularly pleasant. Many people prefer the empathy and listening ear of a live agent and try to bypass the IVR to reach the agent as soon as possible. But what if the IVR is actually a good experience? What if a caller could get her transaction completed quickly and efficiently, without the runaround, so she can get back to living her life?
According to INI's experts, it's entirely possible for IVR self-service systems to deliver the personable and efficient experience people seek. Here's their advice for organizations: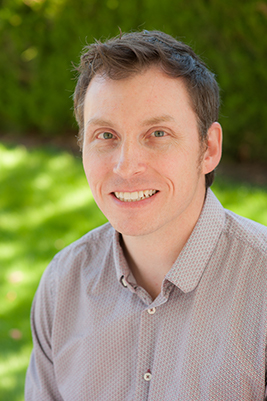 Ryan Odegaard – Project Manager
An organization should do its best to understand who the caller is, make an educated guess about the reason for the call, and provide the most relevant menu options. A personal way to identify the caller is with the ANI (caller ID), then reference the corresponding account for data that could hint at the caller's purpose, and deliver those options first. A typical use case is bill payment. Imagine calling a company that uses your ANI to find your account in their database. The system shows a payment is due, so the IVR immediately asks if you would like to pay your bill or proceed to the main menu. Additionally, administrators can tailor the main menu to caller types. If the caller is recognized as a consumer, the menu should have options for consumers. Likewise, if a business partner is calling, it should have more business-oriented options.
Caller identification can be time consuming or challenging for some demographics and isn't always necessary to satisfy the caller's needs. For example, if the caller is looking for things like business hours, general policies, or specialized assistance from an agent, the identity is not needed. The key is to determine the level of personalization required for your organization's situation and weigh the meaningful benefit of caller identification against the amount of effort and time. If the benefits to callers and the organization outweigh the time and effort, a personalized IVR application is a logical choice.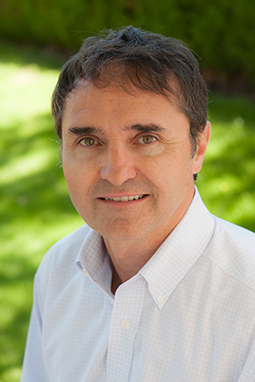 Larry Dalton – Channel Sales Manager
When you're constructing the ideal self-service IVR experience for your organization, it's smart to examine the strategy from multiple angles. First, put yourself in your customer's shoes, thinking back to those occasions when you've called into an organization's IVR yourself. Remember what you liked and what you didn't. Ask yourself whether the process is simple, because a clunky or complicated task can be frustrating and drive callers to hang up. When callers speak with agents, they can ask questions or explain their needs. As that's not the case with self-service, it's important that every task is straightforward. Next, ask whether the task can be completed fully within the IVR. There is little more aggravating than getting halfway through, only to have the self-service system hiccup and require transfer to an agent, essentially starting you over. However, if the IVR makes it quick and easy for you to complete the task, your callers will likely appreciate it as well.
While the caller's experience is critical, think of the self-service experience from the perspective of the CEO as well. Executives are often focused on the bottom line, so it's vital to prove return on investment with success metrics such as customer satisfaction rates. Determine the measurement methods on the front end. Having metrics will better enable flexibility when adjustments need to be made. Also think about the organization's mission statement and consider whether the self-service customer experience reflects the same tone. For example, if your organization has a reputation for compassion and caring, mirror that in the IVR.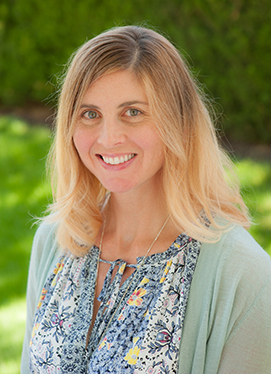 Maria Simonton – User Interface Designer
In my opinion, nothing ruins a self-service experience quite like having to repeat yourself. One. Million. Times. I'm talking about the all-too-common scenario where you've given your account information to the automated system only to have to repeat it to an agent when you're transferred. And then again when that agent has to transfer you to the right agent or supervisor. It all comes down to CTI—the ability for data to travel with the call, appear on the agent desktop, and automatically identify you and the reason for your call. Intelligent screen pop makes callers feel known and valued, which is exactly the type of personalization organizations should strive to provide.
And another thing that's critical: tune, tune, tune! Customer needs change over time, and chances are callers are asking for things in the IVR that weren't identified during the initial deployment. If the application doesn't support those requests, customer frustration is going to escalate. Regular speech tuning cycles help optimize the user experience and increase caller success, making IVR interactions much more enjoyable.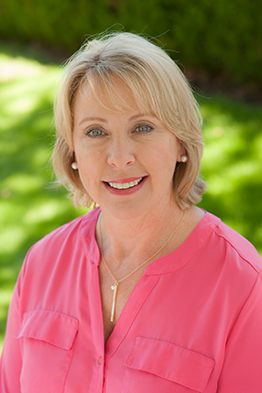 Danette Craig – Vice President/General Manager
My most satisfying contact center experiences are those that allow me to self-serve when appropriate, but provide me with the opportunity to speak with a skilled agent when I really need to. From a self-service perspective, I want an IVR application to know who I am and predict why I'm calling. When an organization uses ANI for identification and ties it to a backend system that contains my call or transaction history, it allows a level of personalization that I can really appreciate. For example, if I call in to make a payment on the 20th of every month and it's the 20th, why not offer me the self-service payment menu rather than force me to listen to a long list of menu options? Chances are very good that's why I'm calling. Even if that's not my reason for the call, it's a friendly reminder to pay my bill that feels very individualized. Using a data-driven intelligence approach to drive a personal experience is certainly a satisfier for me.
The very same identification information can be used to intelligently route me to the most appropriate agent who can address my needs. Perhaps that's someone I spoke with in the billing department previously, who is more likely to understand my particular situation. When I feel like I'm being treated like a person and my needs are being met simply and efficiently, that's a personable experience, whether it's an automated system or not.
Contact INI to discuss how we can help you deliver the ideal IVR self-service experience for your callers.