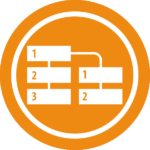 INI AudioMenus™ is an easy-to-use, web-based administration tool that creates full-featured IVR menus and announcements for the Avaya Aura® Experience Portal (AAEP) platform. The intuitive user interface (UI) enables administrators to easily design and deploy sophisticated routing applications in minutes. INI AudioMenus-created routing applications can transfer callers to an agent, to a self-service application, to another audio menu, or simply end the call or application.

Request Information
Benefits of INI AudioMenus
Allows quick and easy web-based configuration and deployment
Enables internal resources to create and manage applications
Increases responsiveness to changing business needs
Supports unlimited announcements and menus within an application
Ensures error-free deployment with visual verification tools
Features of INI AudioMenus
Remote administration and alert recording
Dynamic behavior based on schedules
Batch upload of application phrases
Roles-based access to admin features
Built-in configuration validation
Speech recognition menu input*
Screen pop UUI data*
 * Requires appropriate licensing and supporting technologies. 
Additional Information
Uses for INI AudioMenus
INI AudioMenus is ideal for contact centers that require flexibility. Using INI AudioMenus, administrators can independently create front-end call routing for self-service applications and diverse contact center agent pools, accommodating even the most unique scheduling demands. Example uses include:
Frequently Asked Questions
Account Status and Management
Store Locator
Payments
Plan and Coverage Details
Optional Enhancements
INI AudioMenus' rich feature set may be expanded with additional functionality for an enhanced user experience.
Automated Speech Recognition
Give callers the convenience of a truly hands-free experience. INI AudioMenus may be licensed for simple Automated Speech Recognition (ASR)*. When enabled for ASR, callers are able to speak their selections as they navigate through the menus. Options are available for both "barge-in" and "press or say" functionality.
Agent Desktop Integration
Empower agents with access to useful caller information when interacting with customers. INI AudioMenus may be licensed for User-to-User Information (UUI) collection. When enabled for UUI, administrators may configure routing applications to capture caller ANI and DNIS. On transfer, a third-party agent desktop application uses the UUI information to retrieve caller data from the corporate database and pass it to an agent's screen, resulting in higher first call resolution rates and an enhanced agent and caller experience.
System Requirements
Avaya Aura® Experience Portal 7.0 or later with an Avaya Orchestration Designer Runtime License
INI Application Environment
INI AudioMenus License
For spoken input, Automated Speech Recognition License
Google Chrome, Firefox, or Internet Explorer 11 or later
Optional: Customer provided server PKI Certificates applied to the Application Environment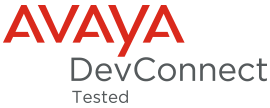 Related News & Articles
Technologies Contact Center Agents will Thank Management For
FAQ Automation Reduces Agent Burnout and Increases CSAT
Proven Solutions For Helpdesk Efficiency – An Untapped Vertical
INI AudioMenus, Call Routing that Puts You in the Driver's Seat!