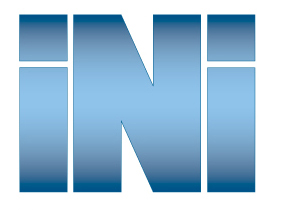 Company Overview
Interactive Northwest, Inc. (INI) has provided system integration services and best-in-class interactive voice response (IVR), computer telephony integration (CTI), and self-service applications since 1992. As a Technology Partner of the Avaya DevConnect Program, INI leads the way for emerging contact center technologies, providing innovative yet highly stable solutions for on-premise and cloud-based Avaya platforms.
The INI approach emphasizes close collaboration with our clients and partners to create real-world solutions that reduce the cost of providing superior customer service. With deep technical experience and a broad understanding of vertical market requirements, we optimize each client's contact center solutions for their business processes, existing infrastructure, and customer relationship goals. The result is superior application design and implementation and unparalleled customer satisfaction in self-service environments.
Clients across the U.S. have turned to us for our expertise in designing, developing, deploying, and supporting self-service technologies. In particular, we provide:
Solutions that give callers the ability to access important information via web services and custom backend integrations
Intelligent call-routing applications specifically designed for contact center support
Full suite of speech recognition services, including design and tuning, that improve the caller experience
Survey and forms products to automate the mundane task of data collection
Outbound notification applications that utilize presence information and multi-media channels such as voice, SMS, e-mail, and video
Host transaction and payment processing capabilities with focus on PCI compliance
Platform migration and deployment services on premise or in the cloud
Trusted Partner for Contact Center Automation
INI sets itself apart in three areas critical to the success of contact center automation:
Deep technical expertise in the underlying technologies – networking, operating systems, database integration, and computer telephony.
A recognized talent for natural end-user dialog design. INI has developed specific expertise in creating natural, directed dialog for the end user, and in tuning speech-recognition software to improve recognition rates. The result is a highly responsive, streamlined, customer-friendly experience.
A disciplined, highly tuned project management process that ensures successful solution implementation. INI employs a complete Project Life Cycle approach which facilitates, from inception to ongoing support, trusting relationships with our clients.
By balancing the client's infrastructure requirements with the end-users' expectations for self-service interactions, INI is able to deliver effective solutions with a high degree of quality and satisfaction for clients, partners, and end-users alike.
Frequently Asked Questions
What is the primary benefit of working with INI?
From the founders to the account managers to system engineers and R&D staff, the INI team has deep expertise in IVR technology – from the early AT&T platforms through Avaya Aura® architecture. We combine this knowledge with hands-on experience in a wide range of business and operating environments to create tailored IVR solutions that meet each client's business and customer service goals.
INI's detailed project management and life cycle processes ensure successful completion of the most complex projects on time and in budget. Clients have consistently highly rated their satisfaction with our processes and our applications.
Do you specialize in any particular vertical markets?
INI has broad experience with the operating environments and integration issues of key industries. We have developed highly successful self-service solutions for organizations in:
Government – including multiple Federal, state and local departments and agencies that have significant interactions with consumers
Healthcare – national and regional health systems that are recognized in their industry for leadership in applying technology to improve the delivery of care, as well as hospitals, physician groups, and specialty clinics
Financial services – global banks and securities firms, regional and community banks, credit unions, and mortgage companies
Insurance – major property/casualty and health insurance carriers in the nation
Utilities – including traditional municipality provided services to communications service providers
Other – leading aerospace and electronics manufacturers, national sports leagues, and global publishing houses
What platforms do you provide solutions for?
INI provides IVR solutions for the following platforms:
Avaya Aura® Experience Portal (AAEP)
Avaya IP Office
Avaya Voice Portal (AVP)
Standalone SIP as well as ICR "front ends"
Aura Infrastructure
Cisco Unified Customer Voice Portal (CVP)
What training do you provide?
For each engagement, INI conducts a detailed post-installation review with the client and delivers system administration training, usually on-site. Ongoing service agreements are available to provide clients with continued support.
Do your products work in the cloud?
INI off-the-shelf self-service solutions are designed to work, whether the platform is hosted on premise or through a major cloud service.