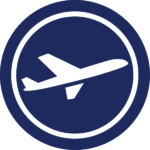 INI LaunchPort™ is a "flight deck" for inbound voice communications, providing a tailored announcement and targeted call routing system for Avaya Aura® Experience Portal (AAEP). INI LaunchPort streamlines call resolution by automating interactions that do not require an agent, dispatching calls to a self-service application, or connecting callers to the most appropriate agent.
Utilizing intelligence gathered from the caller and the enterprise database, the INI LaunchPort creates a highly-personalized caller experience that contributes to higher levels of customer satisfaction, brand loyalty and repeat business.

Request Information
Benefits of INI LaunchPort
Increases first call resolution through more accurate routing
Earns greater customer satisfaction with fast, intuitive routing
Raises agent productivity with shorter calls
Increases agent effectiveness with screen pop
Reduces administrative overhead with efficient announcement changes
Features of INI LaunchPort
Advanced caller identification
Configure multiple call types
Greetings and alerts tailored to specific known call types
Support for SSL web services encryption
Screen-based administration utilities
INI Web Services API for back-end database integration
Additional Information
Custom Greetings and Alert Messages
INI LaunchPort can be configured to present custom greetings or temporary alert messages that provide significant information, often resolving the call without the need to speak with an agent. Unique greetings and alerts can be assigned to multiple call types. Typical use cases include:
Service outage information and updates
Important special event notices
Campus information statements
Inclement weather and closure alerts
Data-Driven Routing
Leveraging advanced caller identification technology, INI LaunchPort provides contact center administrators with the power to create targeted routing profiles based on predefined call types. INI LaunchPort boasts a highly configurable interface that allows the contact center administrator to define specific call types with specialized services and routing instructions for each profile.
Optional Enhancements
Enable speech recognition
Integrate screen pop for agent intelligence
Integrate with self-service applications
System Requirements
Avaya Aura® Experience Portal 7.0 or later with an Avaya Orchestration Designer Runtime License
INI Application Environment
INI LaunchPort License
Avaya Call Center Elite Package
Avaya Communication Manager
Optional – Avaya AES (TSAPI basic licenses), required for screen pop
Optional – Compatible automated speech recognition server and licenses, for spoken input
What Others Are Saying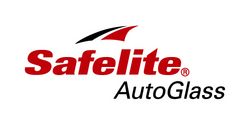 "Another effective solution that Safelite has used for several years is an INI LaunchPort and routing engine technology that determines if the call number is assigned to an active work order, and if it is, it sends the call directly to the market to speak with a local service representative."
– Brian O'Mara, Vice President of National Contact Centers
Related News & Articles
INI announces release of LaunchPort 2.0, targeted call routing application
INI LaunchPort™ Optimized for LumenVox Automated Speech Recognizer
How Does Intelligent Call Routing Work?
INI LaunchPort™ 2.0, A Better Way to Connect