Advanced Call Routing for Avaya Contact Centers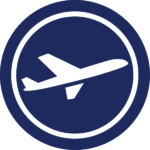 INI LaunchPort™ is a "flight deck" for inbound voice communications, providing a sophisticated announcement and call routing system for Avaya Aura® Experience Portal (AAEP). Utilizing advanced caller identification technology, INI LaunchPort enables contact center administrators to create targeted routing profiles based on predefined call types. INI LaunchPort streamlines call resolution by connecting callers to the most appropriate agent or self-service application as soon as possible.
Download INI LaunchPort Brochure
Download INI LaunchPort Use Case
Intelligent Routing for an Enhanced Customer Experience
The power of INI LaunchPort lies in its highly configurable interface that allows the contact center administrator to define specific call types with specialized services. With intelligence gathered from the caller and the enterprise database, INI LaunchPort creates a highly personalized caller experience that contributes to customer satisfaction.
Special handling for preferred customers
Notifications and individualized services related to account status
Greetings tailored to specific types of callers
Relevant offers and upselling based on recent customer activity
Contact Center Floodgate Messages
INI LaunchPort can be configured to present floodgate messages that provide temporary information to callers, in some cases resolving the call without the need to speak to an agent. Unique floodgate messages can be assigned to multiple call types. Typical use cases for floodgate messaging include:
Service outage information and updates
Important special event notices
Campus information statements
Inclement weather and closure alerts
Contact Center Benefits
Provided by INI LaunchPort™
Improve first call resolution through more accurate routing
Improve customer satisfaction with faster, more intuitive routing to an appropriate resource
Improve agent productivity by automating the greeting, identification and routing process
Resolve common call concerns utilizing floodgate messaging
Increase agent effectiveness when using screen pop integration
Reduce administrative overhead by quickly and efficiently changing announcements
See What Others Are Saying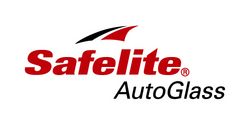 "Another effective solution that Safelite has used for several years is an INI LaunchPort and routing engine technology that determines if the call number is assigned to an active work order, and if it is, it sends the call directly to the market to speak with a local service representative."
– Brian O'Mara, Vice President of National Contact Centers
Application Features of INI LaunchPort™
Advanced caller identification
Two configurable caller ID collection points
Advanced call routing
Create custom greetings
Create floodgate messages
Support for multiple queues
Remote phone-based administration
Support for SSL web services encryption
Define multiple call types
Screen-based administration utilities
INI Web Services API
Enhanced reporting capabilities
Mask credit card numbers and sensitive data
Options for speech recognition
Options for screen-pop integration
Options for self-service application integration
Related News & Articles
INI announces release of LaunchPort 2.0, targeted call routing application
INI LaunchPort™ Optimized for LumenVox Automated Speech Recognizer
How Does Intelligent Call Routing Work?
INI LaunchPort™ 2.0, A Better Way to Connect
INI LaunchPort™ – A Key to First Call Resolution
5 Ways to Reduce Customer Effort
3 Ways to Measure Customer Satisfaction
5 Steps to an Effective Customer Feedback Program
Getting the Most out of your Contact Center Part 1
Getting the Most Out of your Contact Center Part 2
Request Information About INI LaunchPort™