Avaya Proactive Outreach Manager Use Cases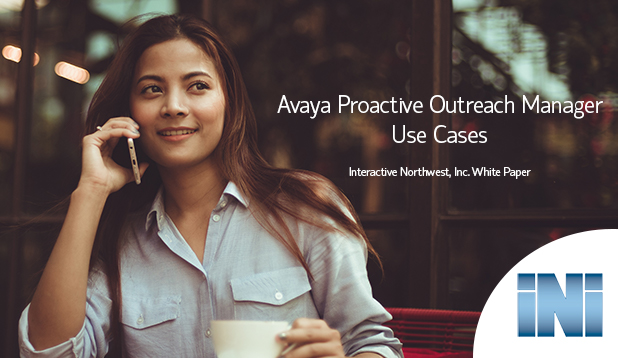 One of the best ways for an enterprise-size organization to increase the efficiency of its customer interactions and customer experience scores is the use of proactive outreach, or outbound. The Avaya Proactive Outreach Manager (POM) engine enhances the powerful self-service capabilities of Avaya Aura® Experience Portal with a full featured outbound campaign manager and outdialer. With the ability to perform outreach over voice, SMS, and email channels, the POM platform affords an exceptional number of solutions, providing value for almost every enterprise.
In this white paper, INI outbound expert Glen Taylor explains the four primary categories of proactive outreach and shares several use cases ranging from the common to the specialized.
Use Case Groups Covered Include:
Automated Notification
Outbound Self Service
Agent-based Outbound Campaigns
Integrated Automated/Agent Campaigns