INI offers a wide range of products for the Avaya Aura® Experience Portal (AAEP) that integrate seamlessly with back-end architecture, offering intelligent and elegant solutions that quickly provide a measurable return on investment. INI's packaged applications are designed to:

Maximize contact center efficiency
Increase agent productivity
Expand client communication
Enhance customer satisfaction
Contribute to customer retention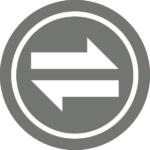 INI EQuilibrium is an application dispatcher that provides high availability for multiple application server environments and application-aware load balancing. INI EQuilibrium provides an end-to-end uptime environment, meeting crucial business needs for flexibility and reliability.