Automated Proactive Outbound Communication Solution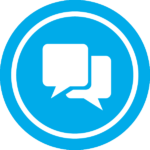 INI Messenger is a flexible proactive notification and outbound messaging application designed to enhance the functionality of the powerful Avaya Proactive Outreach Manager (POM) engine on the Avaya Aura® Experience Portal (AAEP) platform. INI Messenger allows organizations to offer their contacts a configurable menu of options for responding to proactive notifications, extending the standard capabilities of POM to a whole new level of functionality.
Download INI Messenger Brochure
Download Messenger for Healthcare
Solution Overview
Avaya POM's built-in applications allow contacts to take a single predefined action (typically, being place on the Do Not Call list). Integrating INI Messenger allows contacts to select from multiple options (i.e., confirm, cancel, or reschedule an appointment). Menu selections may be configured to simply return response data or to transfer the contact to an agent or self-service application. By transferring to an agent or self-service application, organizations can allow contacts to make payments, reschedule appointments, request further information, or take other important actions.
INI Messenger combined with Avaya POM provides a powerful set of tools for organizations to engage their customers proactively. Avaya POM provides the platform for creating, managing, and sending campaigns, while INI Messenger provides the flexibility to offer contacts multiple response options, each with a targeted action.
Along with capturing customer responses, the robust reporting features of Avaya POM and INI Messenger provide valuable data for measuring the success of campaigns and assist in the design of future campaigns.
Features of Avaya POM
Create or modify contact lists via web administration screens
Import lists via Web Services or FTP
Define start and stop times of campaigns
Define frequency of the scheduler (daily, weekly, ad hoc)
Define number of call attempts to be made
Set non-completion notification parameters
Support for multiple call lists
Replace lists as needed or use repeatedly over time
Features of INI Messenger
Easy to use interface accessed from the Avaya administration screens
Flexible configuration options for messages announced to called parties
Configure each menu option to return data, transfer to an agent, or transfer to a self-service application
Capture results of outbound sessions with robust reporting options
Integrate with self-service applications to enhance functionality
Play dynamic information in a TTS-enabled environment
Applications for INI Messenger
Proactively engaging customers is a valuable component of maintaining customer satisfaction and brand loyalty. INI Messenger integrated with Avaya POM makes it easy to reach out to your contacts with valuable information that not only increases Customer Lifetime Value*, but also protects revenue streams and helps maintain operational efficiency. Here are just a few INI Messenger campaign types:
Welcome Messages
Appointment Reminders
Bill Payment Reminders
Pre-op Instructions
Time Sensitive Tasks
Announcements
Account Status Change Notifications
Policy Change Notifications
Emergency Alerts
Simple Surveys
* Customer Lifetime Value is the net profit attributed to the entire future relationship with a customer.
Benefits of INI Messenger and Avaya POM
Improve customer satisfaction by providing them with valuable information
Improve scheduling accuracy by allowing contacts to confirm or cancel appointments
Protect revenue streams by informing contacts of account status and allowing them to renew or pay by phone
Reduce staffing levels by automating outbound campaigns
Reduce the number of inbound calls by preemptively addressing customer concerns
Reduce system load by scheduling campaigns during off peak hours
Related News & Articles
INI Introduces INI Messenger™, Automated Proactive Outbound Messaging Application
5 Ways to Reduce Customer Effort
3 Ways to Measure Customer Satisfaction
5 Steps to an Effective Customer Feedback Program
Request Information about INI Messenger™