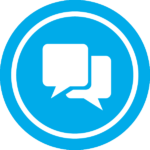 INI Messenger™ is a flexible outbound notification and messaging solution designed to enhance the functionality of the powerful Avaya Proactive Outreach Manager (POM) engine on the Avaya Aura® Experience Portal (AAEP) platform. INI Messenger allows organizations to offer their contacts a configurable menu of options for responding to proactive notifications, extending the standard capabilities of POM to a whole new level of functionality.
Benefits of INI Messenger
Increases customer satisfaction by proactively providing information
Improves scheduling accuracy by enabling appointment confirmation or cancellation
Protects revenue with response options to renew or pay by phone
Reduces manual calling and staffing levels
Trims inbound call volume with preemptive announcements
Lessens system load with campaign scheduling during off-peak hours
Features of INI Messenger
Easy-to-use interface accessed from the Avaya administration screen
Flexible configuration options for messages announced to called parties
Define menu options to return data, connect to an agent, or transfer to a self-service application
Capture results of outbound sessions with robust reporting option
Integrate with self-service applications to enhance functionality
Play dynamic information in a TTS-enabled environment
Additional Information
Uses for INI Messenger
Proactively engaging customers is a valuable component of maintaining customer satisfaction and brand loyalty. Example campaign types include:
Welcome Messages
Appointment Reminders
Bill Payment Reminders
Pre-op Instructions
Time-sensitive Tasks
Announcements
Account Status Change Notifications
Policy Change Alerts
Simple Surveys
Recipient Response Options
INI Messenger combined with Avaya POM provides a powerful toolset for organizations to engage contacts proactively, and enables them to respond. Recipients select from multiple response options including:
Confirm or cancel an appointment
Request a transfer to an agent
Transfer to a rescheduling application
Request additional information
Transfer to a payment application
Add to the Do Not Call list
Along with capturing customer responses, the robust reporting features of Avaya POM and INI Messenger provide valuable data for measuring the success of campaigns and assist in the design of future campaigns.
Avaya POM Features
Import lists via Web Services or FTP
Define start and stop times of campaigns
Define frequency of the scheduler (daily, weekly, ad hoc)
Define number of call attempts to be made
Set non-completion notification parameters
Support for multiple call lists
Replace lists as needed or use repeatedly over time
Optional Enhancements
Application Enablement Services – To populate UUI in H.323 environments
Text-To-Speech Engine (TTS) – Required if the application plays static text or variable information
System Requirements
Avaya Aura® Experience Portal 7.0 or later with an Avaya Orchestration Designer Runtime License
Avaya Proactive Outreach Manager 3.0
Application Entry for the POM Driver application
Related News & Articles
CASE STUDY: Outbound Reminders Lessen No-Shows for RWJBarnabas Health
CASE STUDY: Healthcare Center Thrives with Callback, Outbound and Avaya Platform
Enhance Your Outbound Strategy with Avaya POM
INI Introduces INI Messenger™, Automated Proactive Outbound Messaging Application™