Government Agency Ensures Customer Satisfaction with INI AudioForms™ Surveys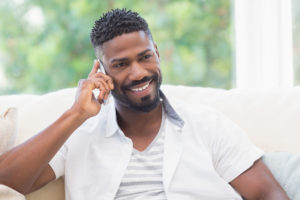 It's difficult to argue that truly successful organizations become that way without listening to, and acting upon, customer feedback. One major government agency's contact center, which handles thousands of calls every month, wanted to ensure it continued delivering quality customer service to its inbound callers. To do so, it needed to find an easy way to gather honest feedback.
Download the INI AudioForms Case Study
CHALLENGES
The center's management team wanted to be able to survey callers regarding their customer experience. Unfortunately, the center's legacy IVR and PBX contact center environment couldn't facilitate such survey automation. An upgrade would be necessary to introduce new technology that could meet the center's desires for an automated customer satisfaction survey program.
SOLUTION
The center's management team turned to its communications integration partner and INI to develop a solution that would serve their needs. Together, the team decided to create a tailored system that includes an Avaya Aura® Contact Center (AACC) integrated with an Avaya Communication Manager (CM) PBX.
The team also determined that the out-of-date IVR platform should be replaced with a leading-edge Avaya Aura® Experience Portal (AAEP) that could be paired with the INI AudioForms™ application for data collection and caller surveys. The system would support multiple inbound surveys as well as post-call surveys with agent ID capture. ID capture tags the survey to the agent so contact center supervisors can assess agent service quality.
RESULTS
Leveraging INI AudioForms on the AAEP, the center now selectively chooses inbound callers who've just spoken with customer care agents and routes them to a customer satisfaction survey. The INI AudioForms application then records the responses so that the agency can assess and adjust its contact center strategy if necessary. Additionally, the automated IVR surveys encourage genuine responses because recipients are less likely to soften feedback when a real person isn't on the end of the line. Now the agency can effectively capture caller feedback and take required action to improve the contact center and customer experience.
Improvements include:
Better way to assess quality of service with automated surveys
More genuine caller feedback
Balanced agent headcount
Higher system scalability to handle new applications
Increased customer insight via recorded responses
Contact INI today to learn more about surveys and other INI AudioForms benefits for your organization.