Automated Password Reset Solution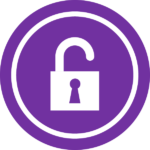 INI IDReset™ is a self-service application which provides a mechanism for users to reset their Active Directory passwords either by phone or website. IDReset improves security, reduces cost, and increases productivity by allowing users to independently regain access to the corporate network without the assistance of a helpdesk agent.
Users enroll in IDReset by selecting and responding to a series of personal challenge questions. When users forget their passwords, they call a phone application or log onto a web interface to verify their identity by correctly answering the established personal questions. Once authenticated, the user is given a new temporary password. Users must then log into Active Directory and create a new permanent password.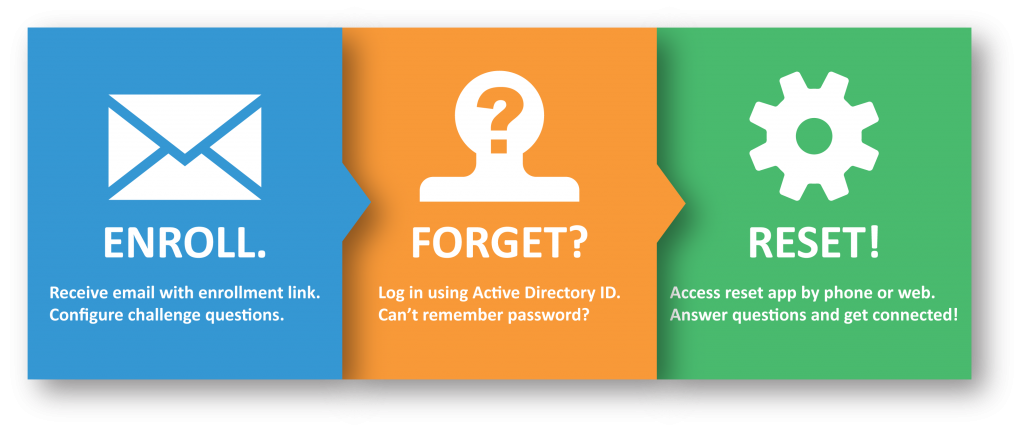 INI IDReset Provides a Strong Return on Investment
Compiling data from a number of research studies, we know that password-related calls comprise 20% to 40% of all helpdesk inquiries with an average cost of $10-$30 per call.
By automating the reset process, INI IDReset allows most organizations to realize a return on investment that pays for the application within the first year of use. Try our Password Reset Savings Calculator to enter your own data and project the savings for your organization.
Time saved by users, helpdesk, IT, finance, and security personnel yields significant productivity gains throughout the organization providing significant value to the bottom line.
All users benefit from the security and convenience of an easy-to-use automated interface.
Password Reset Savings Calculator
Secured from the Inside Out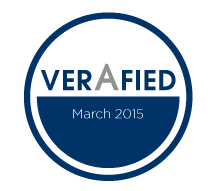 The INI IDReset application code has been subjected to rigorous vulnerability testing by Veracode, an independent third-party service.
As part of this program, the INI IDReset application code was scanned for and deemed impervious to a wide range of cyber-threats including cross-site scripting, URL redirection and SQL injection attacks.
INI IDReset was found to meet the stringent requirement for secure enterprise software based on industry standards such as the OWASP Top 10, earning it the prestigious VerAfied security rating.
INI IDReset is on a continuous recertification schedule to ensure that it maintains the VerAfied rating and continues to meet the Veracode Risk Adjusted Verification Methodology.
Benefits of INI IDReset
Increased Security
Voice-based password resets provide an increased level of security over agent-assisted password resets. Hackers are often able to breach an organization through its helpdesk using social engineering techniques to trick agents into divulging confidential information. Security is further enhanced by providing a voice reset option that allows users who have been locked out of the network to use their phone rather than a neighboring workstation to enter sensitive login data.
Threat Notifications
Administrators are alerted in real-time when a security threat is detected.
Easy to Use
Users are provided with familiar voice and web interfaces that present the company logo and welcome message. They simply call or browse to the IDReset application, answer their personal enrollment questions, and quickly resume productive work activities.
Cost Effective
By automating the password reset process, the number of calls requiring agent assistance is reduced, resulting in significant cost savings.
Increase Productivity
Both sides of the productivity equation are positively affected. Helpdesk agents are free to work on complex issues that require interaction and users can quickly reset their password without having to sit unproductively on hold waiting for a helpdesk agent to do it for them. Agents' skills are better utilized and users are able to get back to work quickly.
Leverage Existing Systems
IDReset works seamlessly with existing Active Directory databases to automate the import of user information.
Solution Features and Components
Robust Administration Interface
The IDReset product includes an administration utility that allows administrators to configure all aspects of the system through a secure web-based interface.
Admin Password Change
User Unlock and Un-Enrollment
Enrollment Options
Voice Reset Application Questions
Web Reset Application Questions
Notification Types and Thresholds
Threat Analysis
Password Requirements
Directory, Email Server, and Database Environment Configuration
Flexible Enrollment Interface
IDReset requires users from the corporate Active Directory to be enrolled in the password reset system. The web-based enrollment interface presents the user with a choice of up to 100 date, numeric, and text response challenge questions. The number and type of questions asked during enrollment are configured by the administrator. As an alternative to per-user enrollment, the administrator may import existing user data into the system via the IDReset Batch Enrollment tool.
Intuitive Voice Reset Application
The phone reset application is a VXML-based, speech recognition application which prompts the caller for a user ID that is validated against a dynamic grammar created from Active Directory. Enrolled, active users are then presented with a random subset of their personal challenge questions to answer. The number of questions asked is configured by the administrator. If all questions are answered correctly, the application returns a new temporary password.
Easy to Use Web Reset Application
A web-based interface is provided for users who wish to reset their passwords via a browser. Challenge questions are presented in a step-by-step wizard which allows users to type in their responses. If all questions are answered correctly, the application returns a new temporary password.
Threats & Notifications
The INI IDReset product utilizes real-time monitoring to alert administrators via email when configurable event thresholds are crossed. Threats are always being analyzed and intrusion patterns are captured, adding an extra layer of security to ensure that hackers are stopped before they can get started. All notifications are configurable and include items such as:
Failed web password reset attempts, overall and by a single user
Failed phone password reset attempts, overall and by a single user
Failed enrollment login attempts, overall and by a single user
Failed administrator login attempts
Reporting
INI IDReset makes reporting easy. Breadcrumb event data is logged, stored to the database, and made available for import into standard enterprise reporting tools. Time-stamped data on a per-session basis provides the ultimate in reporting flexibility.
IDReset Product Overview Video
Easy Enrollment and Web Reset Video Demo
SMS 2-Factor Authentication Video Demo
Related News & Articles
INI Introduces INI IDReset™, Automated Active Directory Password Reset Application
INI IDReset™ Optimized for LumenVox Automated Speech Recognizer
INI Achieves VerAfied Security Rating for INI IDReset™
Increasing User Adoption of Self-Service Applications
ROI that Seems Too Good to be True!
3 Ways to Measure Customer Satisfaction
Request Information about INI IDReset™