IVR Surveys and Forms for Avaya Contact Centers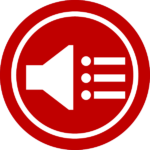 INI AudioForms is an automated form application for the Avaya Aura® Experience Portal (AAEP) platform that simplifies data collection while making it easy for respondents to fill out reports, surveys and other types of forms. INI AudioForms allows an organization to automate the process of gathering information and frees up staff to focus on mission critical activities.
Download INI AudioForms Brochure
Download INI AudioForms Use Case
Benefits of INI AudioForms
Minimize the use of paper forms
Automate data collection
Ensure accuracy of collected data
Improve customer satisfaction
Increase staff productivity and morale
Collect data on the go from any location, 24/7
Reduce the time and effort required of respondents
Simplify and speed the transcription process
Features of INI AudioForms
Easy-to-use web-based administration
Ability to duplicate questions and forms
Collect voice recordings for transcription
Automatic Speech Recognition (ASR) or DTMF input
Configurable recording length per question
Flexible delivery methods (email, file transfer or download)
Multiple transcribers for a single form
Collect caller ANI information and store with completed form
Deploy INI AudioForms on transfer, menu option, inbound or outbound calls
Transfer, execute application, or end call upon form completion
Flexible licensing scaled to your requirements
Common Types of Forms to Automate
Survey Forms
Keeping a laser focus on the voice of the customer is critical to the success of an organization and is particularly important in the contact center. Implementing surveys provides measurable data that may be used to drive sound business decisions regarding continuous improvement, cost reduction, and improving the customer experience. The immediate feedback provided by surveys ensures early indication of changes in customer sentiment and allows for swift organizational response.
Improve Customer Lifetime Value
Improving the customer experience drives revenue and increases Customer Lifetime Value (CLV) by contributing to customer satisfaction, promoting brand loyalty, and encouraging repeat business. Surveys deployed from INI AudioForms provide an effective and accurate tool for monitoring the customer experience and act as an early indicator of changes in customer sentiment.
Improve Contact Center Effectiveness
Surveys may be designed to highlight contact center programs and platform features to gauge customer response. Results provide valuable data for evaluating new implementations and feature refinements. Findings may support whether automation, new applications, or additional ports are required to improve the effectiveness of the contact center.
Improve Performance
Managing contact center divisions effectively can significantly improve the customer experience and the bottom line of an organization. By implementing post-call surveys to selected ports, administrators are able to measure the performance of particular teams or business units. Results uncover areas that need to be addressed for improvement, training, and resource allocation.
Benefits of INI AudioForms Surveys
Respond rapidly to changes in customer sentiment
Measure and enhance the customer experience
Drive product and service improvements
Provide data for effective business decisions
Improve competitive advantage
Uncover business development opportunities
Protect and generate revenue streams
Record Keeping Forms
Provide an automated option for collecting and updating files and database records. Completed form submissions are supplied as CSV files that can be easily integrated into a corporate database. A custom plugin may be developed to transfer records directly into a database for a fully automated solution.
Report Forms
Provide a convenient tool for capturing project reports from employees, agents, or contractors while they are off site. Record staff, resident, or facility incident reports quickly and efficiently. Reports can be completed whether respondents are on site, in the field, or in transport.
Application Forms
Automate the process of collecting information for review or comparison such as applications for credit, program or contest eligibility, license and membership applications, enrollments, recruitment for job openings, housing and rental applications, etc.
Request Forms
Provide an automated option for customers to make inquiries about products, services and associated literature, request appointments, or open customer service and technical support tickets. Combining voice and DTMF input provides a natural interface that can increase participation.
Easy-to-Use Form Administration
The elegant web-based administration interface allows contact center administrators to quickly create forms, generate questions, select from prebuilt and custom response types, upload audio files, and deploy forms. While the interface is easy to use, it offers a robust feature set with a great deal of flexibility.
Call Data Integration
Forms may be configured to append call and session data to the form record. This may include information captured by other applications connected to a backend database like names and account numbers. This data may be useful for verification, preventing duplicate or conflicting entries, and shortening the transcription process.
Drag and Drop Editing
Simply drag and drop questions within the form interface to reorder content and all of the associated configuration elements travel with them.
Form Duplication
Forms may be duplicated and edited to reduce the amount of effort required when creating multiple forms with similar content.
Deployment Options
Once created, forms may be deployed from inbound menus, self-service applications, agent transfers, and/or as outbound campaigns. When the form is complete, the application may be configured to transfer the caller to an agent or self-service application, or to end the call.
Response Based Actions
Forms may be implemented to transfer callers to an agent based on responses. For example, callers who have expressed interest in a specific product or service may be transferred to a sales representative or callers who indicate a high level of dissatisfaction may be transferred to a manager to resolve their concerns.
Transcription Tool
INI AudioForms includes a transcription tool that simplifies manual transcription with audio controls for playing and pausing through the audio file. The easy-to-use web interface allows multiple transcribers to work on different result records for the same form, all at the same time.
Data Delivery
Completed forms may be delivered by email, file transfer, or downloaded from the administration interface. With a personalized plug-in from INI, completed forms may be transferred directly into a company database.
Flexible Reporting Format
Completed forms are supplied as CSV files that can be compiled by an organization for generating custom reports.
INI AudioForms Question Types
Supports the following question formats
Multiple Choice (single selection)
Ranking/Rating
Yes or No/True or False
Open Ended Voice Recording
Prebuilt touch-tone question types
Phone Number
Social Security Number
Time (12 or 24 Hour)
Date
Powerful Options to Enhance INI AudioForms
INI AudioForms is a robust, feature-rich application that offers contact center administrators flexibility for form creation, deployment, and data delivery. For customers that require specialized functionality, INI offers custom add-ons to enhance INI AudioForms.
DataLink™ – Direct transfer of records to database
This powerful add-on is custom developed to interface with client backend systems to transfer completed form records directly to a corporate database for maximum automation. Administrators can set data transfer parameters allowing for transcription or approval of content before transfer is completed. 
AgentLink™ – Agent ID appended to form records
This add-on is designed to link agent identification to form records. By automating this process, forms may be seamlessly deployed after a call and linked to the agent who assisted the caller. For example, surveys may be conducted to evaluate customer satisfaction and quality of service for entire departments or individual agent performance.
INI AudioForms Environment
INI AudioForms has been designed for Avaya Aura® Experience Portal platform and integrates seamlessly with the powerful Avaya Proactive Outreach Manager (POM) engine, providing outbound dialing and "campaign" management functionality. INI AudioForms may be customized with feature enhancements based on customer requirements.
Related News & Articles
Interactive Northwest, Inc. Introduces INI AudioForms™, Automated IVR Forms Application
Interactive Northwest, Inc. INI AudioForms Now Rated "Avaya Compliant"
INI AudioForms™–Data Collection Made Easy!
INI AudioForms™–Surveys Made Easy
INI AudioForms™–Transcription Made Easy
5 Ways to Reduce Customer Effort
3 Ways to Measure Customer Satisfaction
5 Steps to an Effective Customer Feedback Program
Request Information about INI AudioForms™