Do We Have Enough Ports?
By INI Staff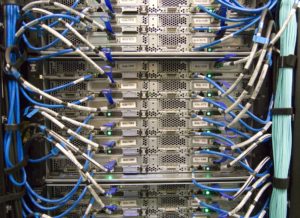 Knowing Avaya Aura® Experience Portal (AAEP) port usage during peak periods is the key to determining whether the system is in danger of turning callers away during momentary call spikes. Administrators frequently grapple with questions such as: is peak traffic threatening availability? Should they increase ports to develop a better comfort margin? If they want to add applications to a system, is the current port capacity sufficient?
When AAEP systems are sold, configuration experts make their best engineering calculations, plan for security, and procure accordingly. It's inherently challenging to determine port capacity before the system is installed and in production, but once the AAEP is up and running, there is no reason not to know exactly how it's performing.
AAEP gathers a wealth of information on the contacts it handles (voice and other media; inbound and outbound) and maintains a database admins can leverage to easily generate and customize reports. These reports include:
Custom Reports
Scheduled Reports
Standard Reports

Application Summary
Application Detail
Contact Summary
Contact Detail
Data Export
Performance
Session Summary
Session Detail

Although many customers have data from a CMS or other contact center reporting platform that indicates when peak busy times occur, the AAEP reports can pinpoint when high volume periods occur on the platform itself. For example, the Performance report can help identify which days have the highest port usage, while the Contact Summary report further indicates the pattern of usage on those busy days. If port usage varies significantly across the Media Processing Platforms (MPPs) or if server resource usage appears unusually high, these are clues that further troubleshooting may be warranted.Before adding new applications, these reports should be provided to the Business Partner and/or INI sales team. This will facilitate discussion of what, if any, platform modifications are needed to support the increased call volume driven by additional applications.

For additional information and visual examples on port usage reporting, download our complete white paper below. Contact an INI representative with questions.