You Asked…We Answered: Reporting
by INI Staff
Deploying a top-notch Avaya Aura® Experience Portal (AAEP) Interactive Voice Response (IVR) environment, and enriching it with INI applications, effectively improves your customer experience and helps your organization to function more smoothly. This is something that you likely already know, and it's why you're interested in the platform.
Once everything's up and running, you may have questions about how to ensure it is working properly and how to harvest the abundant amount of call data that the system collects. You may want to know about reporting.
The AAEP platform and INI applications offer a variety of reports to help you analyze and better understand things like caller behaviors, volume trends, and application health issues. With all of this data about your calls, constituents, and applications at your fingertips, you'll have a clearer picture of how your system is—or isn't—performing.
It's always a good idea to refer to the Avaya documentation for Experience Portal Manager (EPM) questions in general, and the INI-provided customer support documentation for application administration help. Below are a few reporting questions INI gets asked frequently.
How are my callers using the INI self-service applications?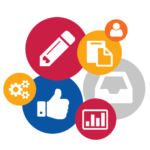 Reports generated through the INI Application Platform provide the call data necessary to determine usage and assess caller needs. The Application Activity report shows call traffic for each INI application by time period. The Application Trending reports display traffic grouped by time interval, to better analyze peaks and lulls. You can even run reports showing activity by dialog name.
How to Access INI Reports:
Log in to the INI Administration web screen on the appropriate application server
Click on the application for which you want reports
Hover the mouse cursor over the 'Reports' icon and to display a list of available reports
Click on the report you want
Fill in/select the parameters to run the particular report that you want to generate and click 'OK'
INI reports can be exported in PDF or XLS file formats for additional analysis and retention
How can I tell if a serious problem has occurred?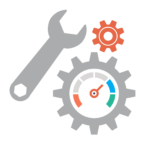 Experience Portal Manager (EPM) logs when problems arise in the AAEP and enables you to run an Alarms report to review service-affecting issues. The Alarms report delivers a summary of critical failures, system configuration changes, and minor reoccurring issues. Regularly reviewing this information helps you identify issues that require troubleshooting or additional maintenance. When something doesn't seem to be working right, INI recommends pulling this report first. For more detailed information about issues beyond what the Alarms report reveals, drill down deeper with the Log Viewer.
How to Access Alarms:
Log in to AAEP web administration screens on the EPM
Select 'System Monitor' from the list on the left side of the screen
Click on the button/icon in the Summary row under the Alarms column
Click on the button/icon in the All Categories row under the Summary column
Issues will appear in red; click them for details
How to Access Log Viewer:
Log in to the AAEP administration screens
Select 'Log Viewer' from the list on the left side of the screen
Select date and time range for report, and click 'OK'
Can I track platform performance?
A Performance report provides information about resource utilization on your Media Processing Platform (MPP) servers. Managed through the EPM, this report will tell you how many calls you're getting, how many ports you're using, how the servers are handling the requests, and so on. For example, if you have 12 ports and the report shows that eleven are in use during peak times, you may want to consider adding capacity.
How to Access Performance Reports:
Log in to AAEP web screens
Select 'Standard' under 'Reports' from the list on the left side of the screen
Click 'Performance'
Select date and time range for report, and click 'OK'
Other Reports
These are only a few of the reports you can generate using the AAEP and INI Application platforms. In total, there are more than 20 reports ranging from Caller Exit to Session Detail. For more information, or help navigating your platform reporting options, contact INI Technical Services.