BWP Protects Revenue with Outbound Messaging


Burbank Water and Power (BWP) is a not-for-profit organization owned by the citizens of Burbank whose mission is to provide reliable, affordable and sustainable water and electric services to the community.
CHALLENGES
Like most public utilities, the drain in resources BWP experiences as they manage delinquent accounts has an adverse effect on profitability. The highly manual process involves a sequence of steps that includes sending multiple notifications by mail, utilizing personnel to deliver shut off notices, sending technicians to disconnect service and then a return visit to reconnect service after payment is received. BWP must carefully balance financial and customer perception issues as they choose between increasing collection activities and experiencing a decrease in receivables.
SOLUTION
BWP chose to solve the problem with the help of INI's outbound messaging. Using outbound messaging as a first line of defense, BWP is able to place a non-threatening phone call to customers prompting them to call back for important account information.
RESULTS
The timely implementation of this account status notification solution on BWP's existing Avaya infrastructure resulted in upwards of $160,000 of past-due payments collected in just the first two months after implementation. In this time period, 91% of the calls initiated were successful in reaching a person or leaving a message. This translated to a 25% reduction in collection efforts and 15% fewer service disconnects due to customers making their account balance current.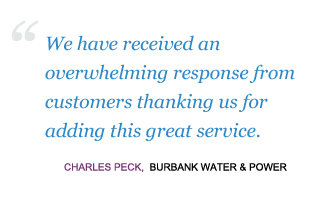 Increased revenue
Reduced manual collections efforts
Fewer service interruptions and reinstatements
Improved customer satisfaction
Set up a consultation with one of our IVR solutions experts to see how INI can help you recapture revenue while saving valuable time and money with a custom outbound messaging solution.