Callback Solution is a Winner for Large Healthcare System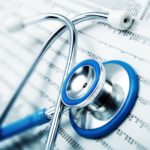 Like many healthcare systems, this West Coast-based healthcare provider needed a comprehensive solution that would help manage call volumes in their busy call centers. With 34 acute care hospitals, 600 physician clinics and 1.5M health plan members, the need for assistance was great.
Download the Healthcare Case Study
CHALLENGES
The healthcare system's health plan call center, specializing in benefits and eligibility, was an especially busy one.  On an average day, the call center could receive up to 10,000 calls, with callers frequently experiencing long wait times as agents tried their best to keep up with the increasing demand.
The recently enacted Affordable Care Act's requirement that all Americans have health insurance coverage created an additional volume of phone calls at the already busy call center.  Open enrollment times for health insurance  exacerbated the situation and kept call volumes at an all-time high. It was clear that the large healthcare system needed a callback solution that would ease call volume spikes and evenly distribute agent time.
SOLUTION
Working with the healthcare system, INI created a custom callback solution using the SureConnect product at the health plan call centers. Opting to use the CallerFirst delivery method, the healthcare system was able to initiate callbacks at the chosen times, place callers in a high-priority queue, and connect them to representatives quickly.   INI SureConnect allowed callers to be called back at a scheduled time of their choice rather than wait on hold.  Callers and agents alike were pleased at the outcome.  Frustrations were alleviated, as agents were connected to callers who hadn't spent an inordinate amount of time on hold.
RESULTS
The healthcare system soon realized other call centers could benefit from INI SureConnect.  The helpdesk, internal benefits department, and Ask-A-Nurse all added INI SureConnect. The healthcare system's call centers experienced:
•  Significantly shorter hold times
•  Reduced toll costs for inbound calls
•  Greater caller satisfaction
•  25% fewer abandoned calls
With the callback solution in place, the healthcare system now experiences more efficient call centers with shorter hold times and happier callers and agents.
Contact INI to learn how INI SureConnect can reduce wait times and improve caller satisfaction in your call center.