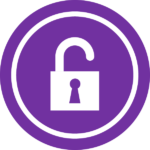 INI IDReset™ is a self-service application designed to ease helpdesk load by providing a secure mechanism for Active Directory users to independently reset their accounts via web or phone.
When users forget their passwords, they speak with the phone application or log onto a web interface to verify their identity by correctly answering pre-established personal questions. Once authenticated, the user is given a new temporary password.
Download INI IDReset Brochure
Download INI IDReset Use Case
Benefits of INI IDReset
Elevates security by removing the agent from the authentication process
Enhances convenience with 24/7 immediate access
Maximizes ROI with 20%-40% fewer costly helpdesk calls
Frees helpdesk staff to work on mission-critical issues
Gets users back to work more quickly, increasing productivity
Provides two convenient reset interfaces, phone and web/mobile
Alerts administrators to security threats in real time
Leverages existing Active Directory databases
Features of INI IDReset
Includes a robust, easy-to-use web administration interface
Offers convenient user enrollment via web or batch import
Logs detailed session data for reporting purposes
Delivers threat, lockout and success notifications via e-mai
Implements secure data storage via encryption
Supports TLS and SSL communications
Provides configurable password length and complexity settings
Supports optional two-factor authentication via SMS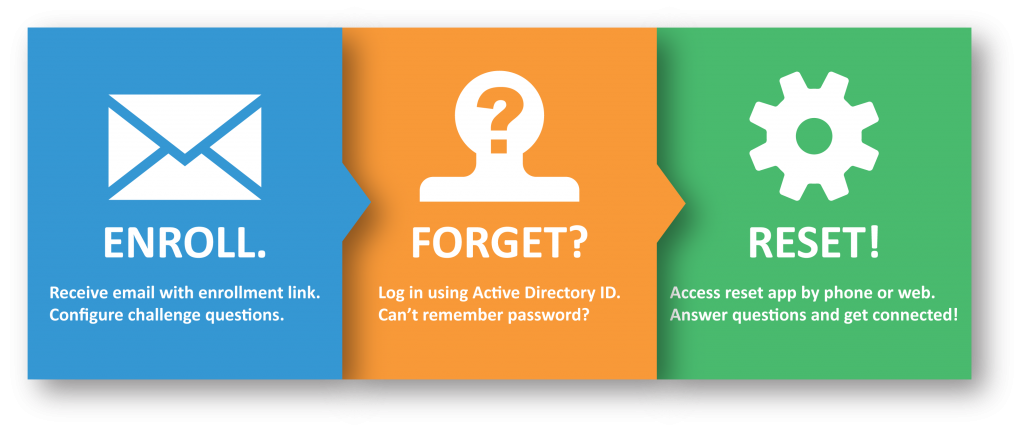 Additional Information
ROI and Savings Calculator
Helpdesk inquiries have an average cost of $10-$30 per call.
By automating the reset process, INI IDReset allows most organizations to realize a return on investment that pays for the application within the first year of use. Try our Password Reset Savings Calculator to enter your own data and project the savings for your organization.
Time saved by users, helpdesk, IT, finance, and security personnel yields significant productivity gains throughout the organization providing significant value to the bottom line.
Built-In Security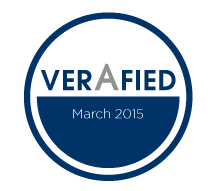 The INI IDReset application code has been subjected to rigorous vulnerability testing by Veracode, an independent third-party service.
As part of this program, the INI IDReset application code was scanned for and deemed impervious to a wide range of cyber-threats including cross-site scripting, URL redirection and SQL injection attacks.
INI IDReset was found to meet the stringent requirement for secure enterprise software based on industry standards such as the OWASP Top 10, earning it the prestigious VerAfied security rating.
INI IDReset is on a continuous recertification schedule to ensure that it maintains the VerAfied rating and continues to meet the Veracode Risk Adjusted Verification Methodology.
Voice-based password resets provide an increased level of security over agent-assisted password resets. INI IDReset's voice reset option also allows locked-out users to use their phone rather than a neighboring workstation to enter sensitive login data.
Administrators are also alerted in real-time should any security threat be detected.
Administration Interface
The IDReset product includes an administration utility that allows administrators to configure all aspects of the system through a secure web-based interface.
Admin Password Change
User Unlock and Un-Enrollment
Enrollment Options
Voice Reset Application Questions
Web Reset Application Questions
Notification Types and Thresholds
Threat Analysis
Password Requirements
Directory, Email Server, and Database Environment Configuration
Demonstration Videos
IDReset Product Overview Video
Easy Enrollment and Web Reset Video Demo
SMS 2-Factor Authentication Video Demo
System Requirements
Avaya Aura® Experience Portal (AAEP) 6.0 SP1 or later
Microsoft Active Directory
Microsoft Windows Server 2012 R2 or later
Microsoft SQL Server database
LumenVox Automated Speech Recognizer
LumenVox Text-To-Speech Engine

Related News & Articles
INI Introduces INI IDReset™, Automated Active Directory Password Reset Application
INI IDReset™ Optimized for LumenVox Automated Speech Recognizer
INI Achieves VerAfied Security Rating for INI IDReset™
Proven Solutions For Helpdesk Efficiency – An Untapped Vertical
Increasing User Adoption of Self-Service Applications
ROI that Seems Too Good to be True!
3 Ways to Measure Customer Satisfaction
Request Information about INI IDReset™