INI: The Proactive Outreach Experts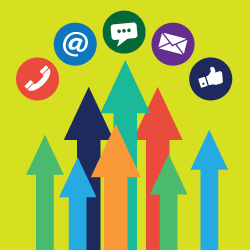 Developing a proactive contact center strategy is about more than just making outbound calls. INI's complete outbound practice is the result of years of experience designing and implementing outbound solutions on a variety of platforms, notably the powerful Avaya Proactive Outreach Manager (POM) engine for Avaya Aura® Experience Portal (AAEP).  Whether automated or agent-based, progressive or predictive, phone-based or omni-channel, no campaign is too complex for our team of outbound experts.

Making the Case for Outbound
INI's outbound solutions are designed to enable organizations to reach out to contacts with valuable information right when they need it. No matter what the use case, outbound communication offers a productive and meaningful customer experience, resulting in increased satisfaction and brand loyalty. Operationally, the demand on agents is minimized, improving contact center effectiveness and protecting revenue streams. Just a few examples of the most common types of proactive outbound campaigns are:
Welcome Messages
Appointment Reminders
Bill Payment Reminders
Pre-op Instructions
Disease Management Education and Counseling
Time Sensitive Tasks
Broadcast Messages
Account Status Change Notifications
Policy Change Notifications
Emergency Notifications
Surveys
Subscription Renewals
Service, Program, or Education Enrollment
Sales and Marketing
INI Solutions for Avaya POM
With its full-featured campaign management and out-dialing engine, POM provides seamless integration between inbound and outbound contact center strategies. Its robust multi-channel feature set supports voice, SMS, and email options, offering sophisticated solutions that provide measurable value for almost any enterprise level organization. POM's built-in reporting capabilities also provide valuable data for measuring the success of campaigns and assist in designing future campaigns. INI can help navigate all these features and more with services to help:
Create or modify contact lists via administration screens or import lists via Web services or FTP.
Change messages to be played as desired.
Define hours (start and stop times) of the campaign.
Define frequency (daily, weekly, ad hoc) of the schedule.
Define number of call attempts to be made until successful call completion or non-completion notification.
Maintain one or more lists to be called.
Replace lists as needed or use repeatedly over time.
Determine results of call-out sessions with available reports.
Multi-modal support including voice, SMS, and email.
Customer Success Story
BWP Recaptures $160,000 in 2 months.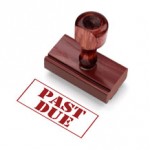 Burbank Water and Power (BWP) implemented an outbound messaging campaign that initiated a phone call to customers prompting them to call back for important account information. In a two-month period, BWP collected over $160,000 in past-due payments – all while maintaining a remarkable level of customer satisfaction.
Read More
Enhanced Outbound Services from INI
Our expertise goes far beyond campaign creation and deployment. In fact, we've built an entire solution set designed specifically to enhance the capabilities of POM. Add-on products and consulting from INI will ensure you get the most from your outbound investment.
INI Messenger
Proactive Communication Application
INI Messenger is a flexible proactive notification and outbound messaging application that extends the standard built-in capabilities of POM to a whole new level of functionality by enabling organizations to offer their contacts a menu of options for responding to a proactive notification.
Menu options may be configured to return data, transfer to an agent or self-service application, or terminate the call.
Learn More
Pay-by-Phone
Payment Reminder Campaign with Pay-by-Phone Option
The Payment Reminder Campaign is used to notify customers who are past due on their account. The Payment Reminder Campaign provides the customer with their account information, and it offers an additional option to make a payment over the phone.
Customers choosing the payment option are routed to INI's Pay-by-Phone module, where their credit card information is collected and validated, and payment is posted to their account. Here are just a few benefits of outbound notification with Pay-by-Phone.
Accelerate revenue
Reduce collections effort
Reduce bad debt
Provide an easy and private way for customers to pay bills
Reduce agent overhead
Reduce processing / paper use
Reduce mail costs
Support PCI compliant environments
INI AudioForms
IVR Data Collection
INI AudioForms is an automated data collection application that pairs perfectly with outbound campaigns, enabling organizations to automate the process of gathering information from their contacts including surveys, reports, and other types of forms.
The elegant web-based administration interface allows contact center administrators to quickly create forms, generate questions, select from prebuilt and custom response types, upload audio files, and deploy forms in a snap. While the interface is easy to use, it offers a robust feature set with a great deal of flexibility.
Learn More
Consultation and Training
Outbound Discovery Assessment Consulting Services
Developing an effective outbound strategy is a complex process that requires a thorough understanding of outbound technology and platform infrastructure in addition to customer outreach goals.
The INI Outbound Discovery Assessment is designed to assess current agent-based outbound activities, determine desired outcomes and goals for an outbound strategy, capture full scope of customer expectations, and provide recommendations and a roadmap for a comprehensive outbound solution that complies with organizational objectives.
Proactive Contact Consulting Services
The Avaya Proactive Contact dialer provides a feature-rich platform designed to manage predictive dialing for contact centers that require an agent-based outbound dialer solution. When properly configured, this robust solution can optimize agent productivity and increase operational efficiency. Make the most of your dialer investment with training and consulting services from INI, designed to elevate in-house expertise, enhance campaign design and implementation, and maximize your return on platform investment.
Whether you are expanding your outbound contact center, preparing for an upgrade, or just want to get more out of your existing dialer, let the experienced professionals at INI simplify the process with comprehensive training and consultation for your Avaya Proactive Contact dialer.
Agent Desktop Integration
Agent desktop technology, often called screen pop, provides added efficiency to agent-based outbound campaigns. Because INI takes a holistic approach to deployment, we have partnered with the leading developers of agent desktop applications to facilitate the delivery, implementation, configuration, and troubleshooting of third party technologies.
synTelate®
synTelate is a powerful agent desktop application that integrates information from multiple data sources and telephony systems into a single agent desktop, contributing to a significant increase in operational efficiency. INI has partnered with Inisoft, the makers of synTelate, and has been authorized to acquire, license, deploy, and support synTelate in solutions they develop for systems integrators, Avaya business partners, and end customers. synTelate is currently the only desktop solution tested and certified to work with Avaya Proactive Outreach Manager (POM) for agent-based outbound campaigns.
Understanding Proactive Outreach
New to outbound? No problem. Read on to learn more about different campaign strategies and configuration options.
Automated Outbound Campaigns
Automated proactive notification campaigns have a number of uses that enhance customer retention and satisfaction while often protecting revenue streams. A campaign is created by selecting a list of contacts to receive a specific message. Once the campaign has connected to the intended phone number, it runs the voice script associated with a campaign, providing valuable information, instructions, or status notifications.
The most common use for automated proactive outreach is for appointment reminders, alerts, broadcast messaging, and instructions. Whether your contacts are customers, patients, or constituents, they will enjoy these convenient reminders and messages that keep them informed and on track. Organizations enjoy increased operational efficiency from successful scheduling, decreased inbound call traffic, and expanded business.
Interactive Outbound Self-Service
Campaigns may also integrate self-service applications, adding interactive functionality to outbound campaigns. Actively engaging customers to pay bills, submit renewals, or complete surveys achieves much greater success than passively waiting for customers to contact you.
By saving your customers from negative impacts like gaps in service, late fees, or even potential harm to their credit scores, you are able to strengthen your valuable customer relationships while protecting valuable revenue streams.
Increased Employee Productivity and Morale
Using employees to place outbound campaign calls can be frustrating and inefficient due to the low probability of reaching the contact on the first try. Implementing an automated proactive notification system to place these calls increases productivity by allowing the system to handle answering machines, busy signals, and retries. This frees up employees to handle more challenging and rewarding tasks. The system can even be programmed to try different phone numbers for each contact and to continue calling until the configured parameters have been completed.
Agent-Based Outbound Campaigns
Not all outbound interactions can be managed entirely by automation and self-service applications. There are still many instances where personal interaction between an agent and the customer is required. Avaya POM now supports agent-based outbound campaigns using preview, progressive, and predictive dialing methods.
Preview Dialing
In preview dialing, the next call record is delivered to the agent before the platform dials the number, allowing the agent to review the record before dialing starts. Preview dialing is ideal for interactions where the agent must prepare to ensure a successful customer interaction. Although the preview method automates the dialing process, valuable agent time is consumed listening to call progress.
Progressive and Predictive Dialing
With progressive and predictive dialing, the platform places calls before an agent is assigned and automatically handles call progress. Using algorithms based on prior dialing history or configuration parameters, POM ensures that an agent is highly likely to be available when a call is answered. These dialing methods maximize the use of agent time and are ideal for contact centers handling large numbers of calls that are not improved by significant agent preparation time.
Inbound and Outbound Blending
While agent-based outbound campaigns can be scheduled to maximize resources, inbound calls cannot; as a result, inbound agent teams experience peaks and valleys in call volumes. By cross-training agents for both inbound and outbound calls, it is possible to use blending to more effectively manage the inbound and outbound load. When blending is enabled, POM will acquire all of the agents with the skills required for a particular outbound campaign. If the capacity of the inbound queue reaches a preset threshold, POM will release some dual-skilled agents to help with the inbound calls, effectively throttling its outbound calls. Once the occupancy of the inbound queue falls below a lower threshold, the dual-skilled agents will be re-acquired and POM will utilize them to complete the outbound campaign.
Multichannel Campaigns
Agent-based dialing and automated outbound using voice, SMS messaging, and email are each effective methods for reaching customers at various points along the customer journey. POM integrates them all into a single platform for more efficient multichannel campaign management. For example, a single weekly collections campaign could send an email reminder for accounts that are due in the current week, provide an SMS reminder for accounts less than a week past due, offer automated bill-pay for accounts less than a month past due, and use collections agents for accounts that are more delinquent.
Related News & Articles
Are You Keeping in Touch with Your Customers?
BWP Protects Revenue with Outbound Messaging
Learn More about Avaya POM
Overview on Avaya's website
Video overview on Avaya's website

Request Information About Outbound Solutions