INI Celebrates 20 Years Providing Innovative Self-Service IVR Solutions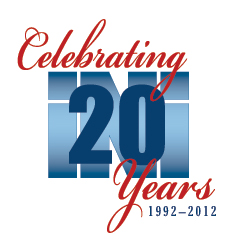 Tualatin, OR, June 7, 2012 – Interactive Northwest, Inc. (INI), developer of comprehensive interactive voice recognition (IVR) and systems integration software, today announced that 2012 marks its 20th anniversary.
From its beginnings in 1992, INI has established itself as a leader in the development of custom communication solutions, being one of the first companies with combined expertise in network and host connectivity, database integration, and telephony networks.
Achievements over the years have included recognition from AT&T, Lucent Technologies, and Avaya for the WinSPM PBX programming interface (1999); for providing a TTY interface to IVR platforms for the hearing impaired (2003); for establishing a feature-rich application for the newly released Avaya Voice Portal (2006) that paved the way for the future success of the platform; and an Avaya Technology Innovation award (2011) for the development of INI EQuilibrium™, a robust load balancing and application dispatching product that integrates directly into the Avaya platform.
"Our commitment and ability to build long-term relationships with customers, partners, and employees have resulted in a deep bench of skills and knowledge that offers continuity and stability in a dynamic industry," said Chuck Van Meter, president of Interactive Northwest, Inc.
Gary Van Gordon, vice president, added, "It's been a remarkable 20 years, providing thousands of successful deployments in diverse industries. Our success is largely due to our ability to manage expectations and outcomes, resulting in high levels of customer satisfaction, on-time deliveries, and more comprehensive solutions. We are not content to rest on our past achievements; we're taking on today's challenges with solutions focused on protecting customer privacy, incorporating mobile technology, and supporting virtual and cloud-based systems."
"As we look ahead to the integration of multi-modal communications, we see opportunities for our clients to use this technology to innovate for their customers. Improving communications in work processes allows our clients to scale revenue at lower cost, to dramatically improve their customer experience, and to create new business models. We look forward to continued collaboration with Avaya and other partners to deliver on these innovations," said Van Meter.
About Interactive Northwest, Inc.
Interactive Northwest, Inc. (INI) develops innovative interactive voice response (IVR), computer telephony integration (CTI), and self-service applications for high-volume call centers in markets such as government, healthcare, finance, utilities and service industries. A strong commitment to platform expertise, seamless systems integration, and project management excellence uniquely position INI to provide value to its customers. As a long-standing partner in the Avaya DevConnect program and developer of call center speech applications, INI has a deep history in deploying applications on Avaya platforms—making it a reliable partner capable of delivering results that promote the success and profitability of its customers. For more information, call +1.800.732.3236, email at sales@interactivenw.com or visit www.interactivenw.com.